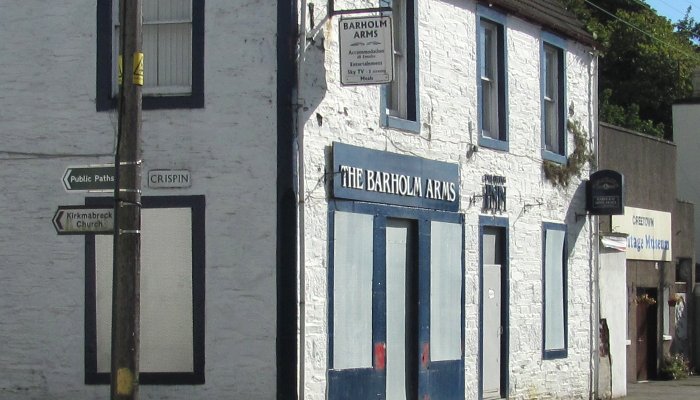 In December 2011, one of our two pubs, The Barholm Arms, was forced to close, causing many people to express their concern about the building becoming an eyesore. Additionally, many locals have been saying how worried they are now that the Solway Steel factory has closed, causing a negative impact on local shops, jobs and the economy. Therefore, we are working to turn the former pub into an Enterprise centre supporting jobs and tourism.  We passed Stage 1 Growing Community Assets and were awarded £46,000 development money. Extensive research and community consultations have resulted in the following proposal:
A retail space on the ground floor, which would be run by a co-operative of produce and craft makers, selling items very different from any other shop we have in the village. The co-operative aspect would spread overheads, enabling more people to become involved.
There would also be a laundrette on the ground floor to service both local people and the bunkhouse.
A bunkhouse on the 1st and 2nd floors, where visitors can get an affordable bed. No frills, luxuries or food would be provided, just a room with a bed and shower, attracting a different kind of visitor to the village.
There is space at the back of the Barholm to build some workshops and office space to assist in new business start-ups. There is the possibility that one of these spaces could become a charity shop for the benefit of local groups and clubs.
Growing Community Assets Stage 2 application was submitted in early 2015 and it is with great pleasure that we can announce we have been successful in securing £730,000 from the Lottery to develop the Creetown Community Enterprise Centre! Please do get in touch with your opinions on this project on 01671 820654 or creetown@btconnect.com.